Besides its natural beauty Vancouver Canada is home to some of the finest schools and universities in Canada. Foreign students in Vancouver find the opportunity for education in a cosmopolitan environment where most cultures of the world are represented without being exposed to the harsh winter climate. The education sector in Canada consists of private and public universities, colleges, technology institutes and private schools. Greater Vancouver is home to two famous publicly funded universities,  a revered technology institute, colleges and numerous private and public schools for English language education. For language schools please click the page under this section. Turkish Canadian Chamber of Commerce offers a consulting service to students of all nationalities that wish to pursue their education in the Greater Vancouver Area. Placement and counselling service for English Language Schools is without any extra cost above the tuition charged by the school. For further details please refer to the page and contact administration.
Türk Kanada Ticaret Odası Türk talebelerine en iyi Kanada eğitim hizmetlerini vermek için Kanada'nın ilerigelen eğitim kuruluşları ile anlaşmalar yapmıştır. Bunların arasında tanınmış üniversiteler. kolejler, meslek okulları ve dil okulları vardır. Ticaret Odamızın talebe kayıt hizmetleri talebeye ücretsizdir.
The Key To A Successful Education In Canada And,
Canada Immigration
A Diploma From British Columbia Institute of Technology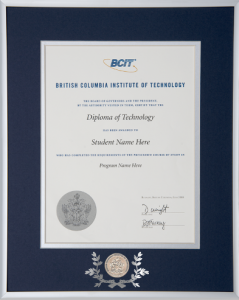 An Open Work Permit For 3 Years
Immigration Through BC Provincial Nominee Program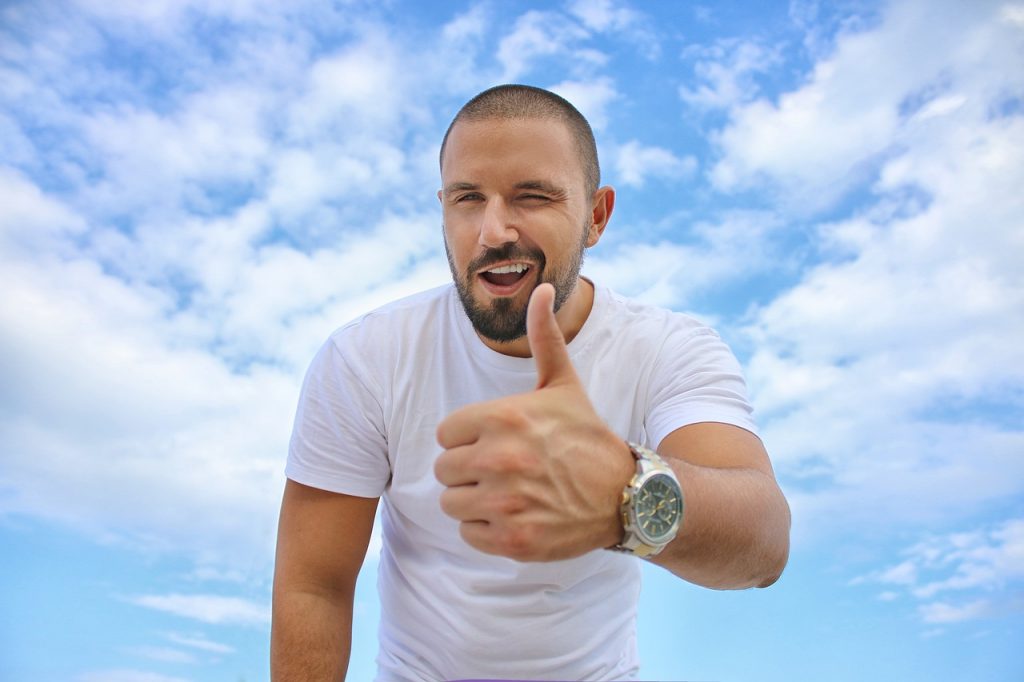 Why BCIT ?
An opinion poll conducted among employers indicated that the BCIT diploma was the most preferred diploma, ahead of some prestigious universities like the University of British Columbia. Most other universities scored very low on this scale and some of them could not even make the list. Aside from BCIT's high quality of education, the fact that the school's programs are oriented to the employment market with emphasis on application and practice plays a role in employer preference. BCIT is one of Canada's, and perhaps the world's, most prestigious educational institutions. BCIT graduates have an above-average chance of finding a job, and they receive support from the school in their endeavors.
Is Your English Level Insufficient ?
It goes without saying that you need a sufficient level of English to attend a post-secondary school and a pretty good mastery of the language to find a good job and be successful in Canada or back in your home country. The standard English requirement is IELTS Academic 6.5. BCIT also recognizes TOEFL, Pearson and other examinations and also certificates issued by 2 of Canada's best language schools VGC and Kaplan. BCIT's own English preparation program called ISEP is one of the best English programs you can find anywhere. Under BCIT's ISEP Plus program you may be able to reserve space in the academic program of your choice while attending ISEP. Alternatively, you may enroll in what is called the BCIT pathway program at VGC or Kaplan.
How Important Is Your Choice of Location For Education In Canada ?
We are of the opinion that the student must love and enjoy the location to be successful in his or her academic studies. We have no doubt that, with its magnificent natural beauty and mild climate, Greater Vancouver is the most livable place in Canada. Outside Vancouver and Vancouver Island Canada has harsh and long winters, which you may not get accustomed to if you're from a temperate or warm country. Greater Vancouver is also one of the country's high tech centres.
Why ChooseThe Province Of British Columbia?
Vancouver is Canada's Pacific port and the centre of the country's Asia trade. Economically, it's one of the economic powerhouses of the country. Due to investments made in the energy sector, particularly in LNG (Liquefied Natural Gas) the province is on the edge of an economic boom that is expected to create a large number of jobs. Last but not least, BC's Provincial Nominee Program offers students an easier way to apply for immigration with a set of rules different from the federal system.
Did You Know These ? Benefits of Education In Canada
When you graduate from a full-time certificate or diploma program at a public school that is not any less than 8 months, you can get an open work permit equal to the length of your program. This permit can enable you to find a job and apply for immigration through the provincial program. If the length of your studies is at least 24 months, you can get a 3-year work permit. With a student visa you are entitled to work part-time while your spouse is entitled to work full-time. Your school-age children can attend a public school without charge. The educational programs on this page are generally oriented to the demands of the workplace. It is a fact that employers prefer Canadian diplomas to foreign diplomas.
Some Of The Reasons Why You Should Use Our Educational Consulting Service
When you come to Canada you will have someone to talk to on questions and possible issues
Our school registration services are free of charge, tuition is not affected
Education is the most viable road to Canada immigration
At the bottom of this page you will find a list of the full time BCIT programs open to foreign students.
You Can Take The First Step To Fulfill Your Canadian Dream Here
Education In Canada Pays Off
For detailed information please contact us and tell us briefly about your yourself and your objectives
British Columbia Institute of Technology
Full Time Educational Programs Open To Foreign Students
Full-time Programs Accepting International Students
The following list shows full-time programs accepting International students. The availability of seats may be limited, so be sure to apply early.
Applied & Natural Sciences
Business & Media
3D Modeling, Art and Animation
Full-time     Diploma
Accounting
Full-time/Part-time     Bachelor of Accounting
Accounting
Full-time     Diploma
Airline and Flight Operations Commercial Pilot (Fixed-Wing)
Full-time     Diploma
Airline and Flight Operations Commercial Pilot (Rotary-Wing)
Full-time     Diploma
Airport Operations
Full-time     Diploma
Bachelor of Business Administration
Full-time/Part-time     Bachelor of Business Administration
Broadcast and Online Journalism
Full-time     Diploma
Business Administration
Full-time     Graduate Certificate
Business Information Technology Management
Full-time     Diploma
Business Management
Full-time/Part-time     Advanced Diploma
Business Management
Full-time     Diploma
Business Management (Advanced Placement – Degree/Diploma entry)
Full-time     Diploma
Business Management Studies (BMS)
Full-time     Associate Certificate
Business Operations Management
Full-time     Diploma
Communication Design Essentials
Full-time     Certificate
Digital Design and Development
Full-time     Diploma
Finance
Full-time     Diploma
Financial Planning 
Full-time     Diploma
General Insurance and Risk Management
Full-time     Diploma
Graphic Communications Technology Management
Full-time     Diploma
Graphic Design
Full-time/Part-time     Associate Certificate
Human Resource Management
Full-time     Diploma
Human Resource Management (Advanced Placement – Degree/Diploma entry)
Full-time     Diploma
International Business Management (Global Supply Chain Option)
Full-time     Diploma
International Business Management (International Business Option)
Full-time     Diploma
Marketing Management (Entrepreneurship Option)
Full-time     Diploma
Marketing Management (General Option)
Full-time     Diploma
Marketing Management (Marketing Communications Option)
Full-time     Diploma
Marketing Management (Professional Sales Option)
Full-time     Diploma
Marketing Management (Tourism Management Option)
Full-time     Diploma
Master of Digital Media
Full-time
New Media Design and Web Development
Full-time     Certificate
Office Administrator with Technology Program (OAT)
Full-time     Certificate
Radio Arts and Entertainment
Full-time     Diploma
Sustainable Business Leadership
Full-time/Part-time     Advanced Certificate
Sustainable Event Management
Full-time     Certificate
Television & Video Production
Full-time     Diploma
Computing & Information Technology
3D Modeling, Art and Animation
Full-time     Diploma
Business Information Technology Management
Full-time     Diploma
Communication Design Essentials
Full-time     Certificate
Computer Information Systems Administration (Enterprise Systems Administration Option)
Full-time     Diploma
Computer Information Systems Administration (Network Systems Administration Option)
Full-time     Diploma
Computer Information Technology
Full-time/Cooperative Education     Diploma
Computer Systems (Games Development Option)
Full-time     Bachelor of Technology
Computer Systems (Network Security Administration Option)
Full-time     Bachelor of Technology
Computer Systems Technology
Full-time/Cooperative Education     Diploma
Digital Design and Development
Full-time     Diploma
Electrical and Computer Engineering Technology (Telecommunications and Networks Option)
Full-time/Cooperative Education     Diploma
Graphic Communications Technology Management
Full-time     Diploma
Network Administration and Security Professional (NASP)
Full-time     Certificate
New Media Design and Web Development
Full-time     Certificate
Office Administrator with Technology Program (OAT)
Full-time     Certificate
Software Systems Developer – (Web Programmer Option)
Full-time     Certificate
Technical Web Designer
Full-time     Certificate
Technology Entry (TE)
Full-time
Technology Support Professional (TSP)
Full-time     BCIT/Industry Partnership Certificate
Engineering
Aircraft Gas Turbine Technician
Full-time     Certificate
Aircraft Maintenance Engineer Category 'M' (Maintenance)
Full-time     Diploma
Architectural Science
Full-time     Bachelor of Architectural Science
Architectural and Building Technology
Full-time     Diploma
Architectural and Structural CADD and Graphics Technician (Architectural Option)
Full-time     Certificate
Architectural and Structural CADD and Graphics Technician (Structural Option)
Full-time     Certificate
Aviation Maintenance Technician – Avionics
Full-time     Diploma
Biomedical Engineering
Full-time     Diploma
Building Engineering/Building Science
Full-time/Part-time     Master of Applied Science
Building Science
Full-time/Part-time     Master of Engineering
Chemical and Environmental Technology (Analytical Science Option)
Full-time     Diploma
Chemical and Environmental Technology (Process Engineering Option)
Full-time     Diploma
Civil Engineering
Full-time     Bachelor of Engineering
Civil Engineering
Full-time     Diploma
Construction Management
Full-time/Part-time     Bachelor of Technology
Electrical and Computer Engineering Technology (Automation and Instrumentation Option)
Full-time/Cooperative Education     Diploma
Electrical and Computer Engineering Technology (Electrical Power and Industrial Control Option)
Full-time/Cooperative Education     Diploma
Electrical and Computer Engineering Technology (Telecommunications and Networks Option)
Full-time/Cooperative Education     Diploma
Electronics Technician Common Core
Full-time     Certificate
Environmental Engineering Technology
Full-time/Part-time     Bachelor of Technology
Geographic Information Systems
Full-time     Advanced Diploma
Geographic Information Systems
Full-time/Part-time/Distance & Online Learning     Bachelor of Technology
Geomatics
Full-time     Bachelor of Science
Geomatics Engineering Technology
Full-time     Diploma
Interior Design
Full-time/Cooperative Education     Bachelor of Interior Design
Interior Design
Full-time     Diploma
Mechanical Engineering Technology (Mechanical Design Option)
Full-time     Diploma
Mechanical Engineering Technology (Mechanical Manufacturing Option)
Full-time     Diploma
Mechanical Engineering Technology (Mechanical Systems Option)
Full-time     Diploma
Mechatronics and Robotics
Full-time     Diploma
Mineral Exploration and Mining Technology
Full-time     Diploma
Mining and Mineral Resource Engineering
Full-time     Bachelor of Engineering
Sustainable Business Leadership
Full-time/Part-time     Advanced Certificate
Technology Entry (TE)
Full-time
Telecommunications Technician
Full-time     Diploma
Wireless Communications Technician
Full-time     Diploma
Health Sciences
Trades
Upgrading