Jobs Wanted is a free headhunter and recruitment service by the Turkish Canadian Chamber of Commerce for qualified white collar and blue collar labour from Turkey. Some of the jobs wanted require sponsorship for work visa while others are posted by Turkish-Canadian residents. All costs related to visa applications will be borne by applicants.
 Turkey's Most Valuable Resource Is Its People
Turkey is rich in natural resources and one of the few countries in the world that is self-sufficient in food. Its most valuable resource, however, is its people. Turkey has one of the youngest populations in Europe and millions of university graduates educated in some of Eastern Europe's finest educational institutions, which attract students from Asia, Europe and Africa. Since the inception of the Republic Turks have placed a special value on university education, which until recently was free at state-owned establishments. Since competition for university admission is extremely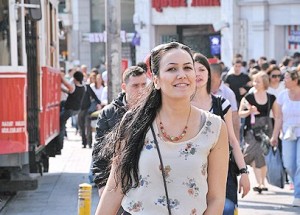 high the country has seen a proliferation of private colleges within the past two decades, and some Turkish schools are gaining international recognition in various areas of learning. Instruction in numerous high schools and universities is in English or another European language, preparing students for an international career. Some of these notable educational establishments are the Middle East Technical University in Ankara, and Bogazici University and Ozyegin University in Istanbul.
Turkish Professionals In North America
Turkey has been exporting talent to North America for the past several decades. Thousands of Turkish university graduates have excelled in medicine, engineering, business management and other fields of endeavour. Microsoft employs more than a thousand Turkish engineers and IT specialists, while dozens of talented Turkish men and women have worked their way into British Columbia's developing high-tech industry. One of these women is now a high-level manager at Google headquarters, while another has carved herself an indispensable position at Silicon Valley's biotech industry. Vancouver also boasts of an internationally renowned Turkish medical doctor and UBC professor that is the author of breakthrough medical technology.
Turkish Blue Collar Workers
Since the 1950's Turkish guest workers have helped build Germany's post-war industrial development. There's an estimated 3.5 million Turkish workers in Germany, and the total number in Western Europe is estimated at over 5 million. Turkish workers are generally known for their hard work, loyalty and strong family values. With Turkey's big involvement in construction and energy projects from the Balkans to Central Asia, there's a big pool of qualified blue collar labour that can meet Western Canada's growing demand.
Jobs Wanted-Professional and Executive
Civil Engineer, about 10 years of experience in scaffolding at mega construction projects. Fluent English. Sponsorship Required. Posted 28/02/14
Chemical Engineer, about 10 years of experience in risk assessment and management with insurance companies. Fluent English. Sponsorship Required. Posted 28/02/14
Email Marketing Executive. Extensive experience in large media companies, currently managing branch office of an international IT company. Fluent English. Sponsorship Required. Posted 28/02/14
Medical Doctor-Gynecologist. Extensive experience, well-known in his field. Seeking a medical consultancy position in a private clinic.  Fluent English. Sponsorship Required. Posted 28/02/14
International Relations Graduate. Canadian resident in Vancouver, recently graduated from a local university. Seeks entry level position with a BC firm involved in international projects. Very presentable, dynamic, sociable young lady fluent in English and Turkish. Posted 28/02/14
Important Note for Jobs Wanted. To respond to Jobs Wanted announcements please contact administration in strict confidence, with Subject Line Jobs Wanted and the job title. Jobs Wanted announcements are a cost-free service by the Turkish Canadian Chamber of Commerce based on information supplied by applicants. The Chamber makes no warranties or representations with respect to applicants or prospective employers or to the business that may or may not ensue between the parties as a result of posting or responding to Jobs Wanted announcements