TURKISH CANADIAN CHAMBER OF COMMERCE
TÜRK KANADA TİCARET ODASI
________________________
Presidents Erdogan and Putin Lay Foundation For Turkish Nuclear Plant
April 3, 2018 was an historic day in Turkish-Russian relations as the two country's presidents laid the foundation for Turkey's first nuclear plant at Akkuyu, near the southwestern city of Mersin.  As Turkey joined the nuclear energy club, the two leaders signed onto another historic first, a NATO country purchasing defense equipment from Russia. The deal for Turkey to purchase S400 air defense system was finalized at the presidential palace in Ankara. Spurned by Europe and the U.S. to acquire a missile defense system, Ankara had turned to Russia who had gladly obliged. The 20-billion dollar nuclear plant is expected to go into service by 2023 to supply 10-percent of Turkey's electricity demand. The first suitor to Turkey for the nuclear energy project was actually Canada with its CANDU product in the 1990's. The Turkish Government had abandoned the project as too dangerous after a major earthquake hit near Istanbul.
A few days ago President Erdogan's Chief Adviser went on national television to praise Russia's friendship and cooperation with Turkey on everything that mattered to Turkey, and gave the northern neighbor a score of 10 out of 10 in comparison with old allies. There is now talk of visa-free travel between the two countries.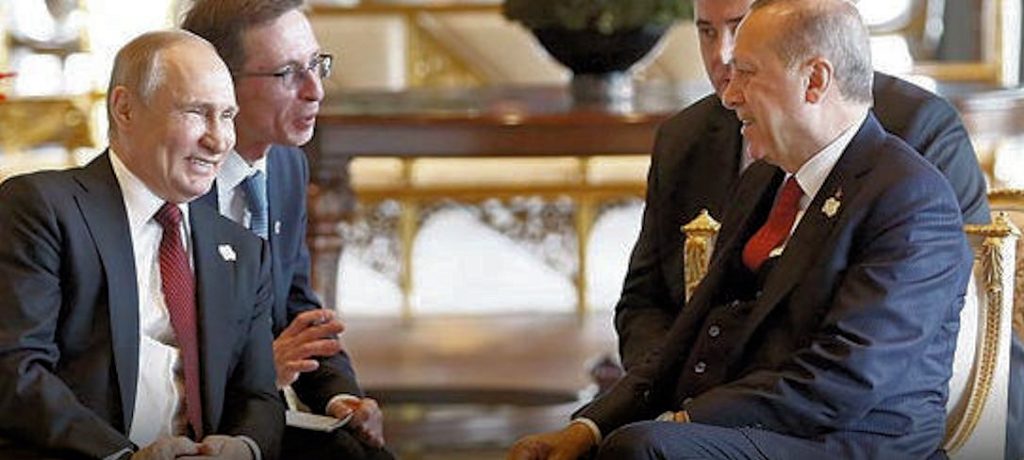 Increasing Demand Among Turkish Businessmen To Invest In British Columbia
January and February 2018 has seen a jump among Turkish entrepreneurs to invest in British Columbia through BCPNP, the Entrepreneur Investor Immigration program. An increasing number of Turkish entrepreneurs are showing an interest to establish branch offices or new businesses in Canada and making BC their first choice due to its milder climate and business opportunities. Among the prospects are Turkey's new Syrian residents and citizens of Central Asian republics such as Kazakhstan. Having shed its dependence on the textiles industry, Turkey has a diversified economy. Many Turkish entrepreneurs have made small or big fortunes trading in Eastern Europe and the Middle East. With experienced and government-certified (ICCRC) experts Turkish Canadian Chamber of Commerce offers professional and reliable Canada immigration services, specializing in business immigration. BCPNP requires a minimum of $600,000 CAD net worth and $200,000 investment in a viable, job-creating business project.
Turkish Female Entrepreneur Wants To Take BC Biking To New Level
She has the looks, the energy, and ambition to teach a few things about biking to Canadians. This female entrepreneur from Turkey's beautiful western port of Izmir is about to land in beautiful Vancouver to transform our Sea-To-Sky highway into a bike lane (uggh). An avid biker and sports writer, Aylin Koc and her husband Hakan are about to take our province by storm to show that there is more to biking than pissing off motorists on Hornby Street. Her husband Hakan is, incredibly, Turkey's best pediatric dentist having treated 17,000 kids and still counting. As Aylin and Hakan are about to make BC their new home under the Province's Entrepreneur Investor Program (BCPNP) their only regret is having to leave so many kids behind. Their new bike store, a replica of their very successful enterprise back home, will bring innovations from Europe to BC'ers who love recreational biking.
Are you an entrepreneur with a good business idea, some business experience, and some capital and want to make Beautiful British Columbia your home ? British Columbia has a robust economy and lots of room to grow as Canada's Pacific port and business hub. The BC Entrepreneur Investor Immigration Program is a complex process. With our experience and know-how and government-licensed immigration experts we will make it easy for you and get the results you want. No project is too difficult or unimportant for us.
Write To Us Today At
Are You A Business-owner Seeking Partners With Capital ?
If you are a small-business-owner looking to expand with a working partner who will also inject some expansion capital into your business, we may be able to pair you up with a Turkish partner with cash and experience in your line of work. Priority will be given to chamber members.
Putin Visit Ushers In A New Era of Cooperation Between Turkey and Russia,
 Signals A Possible Shift In Turkish Foreign Policy
September 27, 2017 was an historic day in Turkish-Russian relations when Russian President Vladimir Putin visited the Turkish capital. Spurned by Europe and feeling double-crossed by its biggest ally the United States, Turkey is seeking a new level of cooperation with its great neighbour to the north, the Russian Federation. Isolated by the West over the Ukrainian issue, Russia finds in Turkey a welcome new-born friend for breathing space and expanded influence in the Middle East. Trade between the two countries had already reached substantial levels when Turkey shot down a Russian military plane at the Syrian border two years ago. Russia retaliated immediately and fiercely, banning Turkish imports and Russian tourists to Turkey. The power of rotting tomatoes can never be underestimated. Both Mr. Putin and Mr. Erdogan, pragmatists of realpolitik, have proven that they will not let accidents get in the way of national interest. On the agenda between the two leaders are Middle Eastern conflicts and the sale of a sophisticated Russian missile defense system to Turkey, which has rattled nerves in Washington, DC and NATO capitals. This will be the first time that a NATO member will have purchased military equipment from Russia.
Putin received a warm welcome by President Erdogan at the door to his palace in Ankara.
Turkish Canadian Chamber of Commerce Appeals Visa Refusals To Immigration Minister
After refusal of visa applications by Turkish citizens has reached epidemic proportions, the Turkish Canadian Chamber of Commerce appealed the matter to Immigration Minister Ahmed Hussen and Foreign Affairs Minister Chrystia Freeland. In letters sent to the ministers about April 26 the Chamber is asking if the Government of Canada is applying a "Turkish Ban" or if Turkish visitors and students are being affected by a de facto Muslim Ban similar to what the Trump Administration attempted in the United States.
Canada Rejects 25-30 Percent Of Visa Applications By Turkish Citizens
According to statistics obtained by the Turkish Canadian Chamber of Commerce under the Access To Information Act the Canadian Consulate in Ankara, Turkey has rejected about 25-30 percent of visitor and student visa applications made by Turkish citizens within the past 2 years. A reason often cited by visa officers is "Purpose of trip", which means that they suspect the applicant will want to stay in Canada after the visit or the educational program. The law allows foreign students to work for a limited period of time and apply for permanent residence after completing their studies. This type of rejection is indicative of an ethnic bias whereby a bureaucrat says "I think you'll want to stay in Canada, and I don't want you to."
This practice contradicts the government's stated policy of preferential treatment for foreign students with respect to permanent residence applications and implies that ethnic and religious considerations may be affecting visa decisions made in Ankara and other Canadian visa offices.
The practice also contradicts expenditures made by the Government to promote Canadian schools in Turkey.
A letter addressed to Immigration Minister Ahmed Hussen on this subject was answered with a Dear John letter written by a bureaucrat.
Turkey Opens 158 New Power Plants
Turkey's hunger for energy for its booming economy was partially satiated November 7 with the opening of 158 new power plants across the country. According to Energy and Natural Resources Ministry data, a total of 158 new electricity production facilities were put into service in seven different regions of Turkey this year. The plants have an installed capacity of 5,620 megawatts and have an investment value of $5 billion.
The largest capacity belonged to natural gas cycle power plants. A total of 23 natural gas cycle plants with a total capacity of 1,716 megawatts started producing electricity. Natural gas was followed by one coal power plant with a capacity of 1,400 megawatts. Meanwhile, a total of 64 wind plants with a capacity of producing 1,046 megawatts of electricity were put into service. It was followed by 33 new hydroelectric power plants, 11 geothermal plants and two new lignite plants with a capacity of producing 320.9, 151.2 and 280 megawatts of electricity.
Moreover, seven biomass plants, two waste heat plants, one natural gas/fuel oil cycle plant and 10 new landfill gas plants were launched with a production capacity of 56.7, 39.6, 35 and 27.3 megawatts of electricity, respectively. Additionally, two new solar plants, one import coal plant and one animal waste facility were introduced with a production capacity of 12.9, 9.7 and 1.2 megawatts.
Meanwhile, a 523-megawatt capacity was put into use in unlicensed electricity production. In sum, the installed capacity of electricity production facilities amounted to 5,620 megawatts this year. The installed capacity in electricity, which stood at 73,146 megawatts at the end of last year, exceeded 78,000 megawatts at the end of September. (Source: Daily Sabah)
Turkish Job Site Opens In Facebook
Vancouver Türk Haberleşme Grubu , a Facebook Group Site opened on Facebook will make it easier for Turkish Canadians to connect for employment, business or recreation. The group already has about 500 members and growing fast.
Vancouver Türk Haberleşme Grubu
Chinese Canadian Chamber of Commerce Opens In Vancouver
The Chinese Canadian Chamber of Commerce was opened in May by a group of Canadian businessmen that pioneered Canada's trade with Taiwan in the 1980's. The Chamber offers services to Canadian companies that want to buy from or sell to China and to Chinese companies that are seeking export markets or investment opportunities in Canada. It also offers student placement services to Chinese students who want to pursue academic or ESL studies in Canada.
  Express Entry System Discriminatory and Counterproductive To Canada's Economic Interests
The Express Entry Immigration System implemented by the previous federal government on January 1, 2015 replacing Canada's decades-old objective and unbiased points system of granting immigration status to qualified applicants violates directly or indirectly several provisions of the Canadian Human Rights Act. The System, which incorporated skilled worker, skilled trades and the Canadian experience class openly discriminates against applicants older than 30 years of age. It also discriminates against citizens of non-English-speaking countries with an arbitrary points and selection process where most overseas applicants have little chance of succeeding if at all. Since the system went into effect thousands of well-educated and highly experienced professionals with dreams of settling in Canada have been waiting in vain as collateral in a useless database called the Job Bank. The system is an adulteration of Canada's decades-long fair immigration process. It is counterproductive to Canada's economic interests since it excludes experience and maturity as unwanted traits and aims to flood the employment market with green and inexperienced school graduates that make up most of the unemployed. At the World Economic Forum in January Prime Minister Trudeau promised Canada's "brain power" as an incentive to invest in this country. It is hard to see how the Prime Minister can fulfill his promise to the world when government immigration policy disdains maturity, experience and "brains". Turkish Canadian Chamber of Commerce recommends that the government repeal Express Entry and return to the old system of objective, unbiased and non-arbitrary qualification of immigrants.
New Canada Immigration Rules Disappointing
The long-awaited changes to immigration rules effective November 19, 2016 do not appear to have done anything to remedy the complaints directed at the Express Entry system, that it's arbitrary and discriminatory particularly against mature, experienced and highly skilled immigrants from non-English-speaking countries. Government eliminated the 600 points awarded to LMIA-passed job offers that virtually guaranteed a successful Express Entry application. Government-approved job offers will now collect a measly 50 points except 200 points for managerial class, increasing the uncertainty faced by employers that choose to go through the burdensome and expensive LMIA process. Government decided to make it more attractive to Americans, Mexicans and nationals of several countries with free trade agreements to seek immigration status. Those already working in Canada under NAFTA and other trade agreements will not have to go through LMIA to certify the job offer.
The Turkish Canadian Chamber of Commerce opposes the Express Entry immigrant selection system as discriminatory and unconstitutional under Section 1 of the Constitution Act and has made its views known in a letter addressed to Immigration Minister John McCallum in April 2016. The Minister has not responded to the issues raised in the letter.
Immigration Minister appears to be saying that the Conservative Government got it right.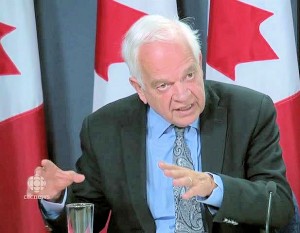 Immigration Minister John McCallum
Turkish History Website Launched
As part of its commitment to a cultural exchange between the two nations Turkish Canadian Chamber of Commerce has just launched a website designed to inform the public on history of the Ottoman Empire. OttomanTurks.org is a collection of information, pictures and videos on various aspects of the empire that preceded the modern Turkish Republic.
New Book About Ottoman History A Compendium of Sound Business Advice
A newly-published business e-book is based on tactics and strategy used by Ottoman Turks to build and expand the Ottoman Empire, one of the longest-lasting empires in history. The author believes that the wisdom, and organizational and military skills, of Ottoman Turks can be adapted to meet entrepreneurial and managerial challenges of the 21st century. The book also dispels some misconceptions on Turkish history by pointing out that Ottoman Turks established history's first multicultural state, the first welfare state, and history's first free trade agreement, with France. Click picture for other details.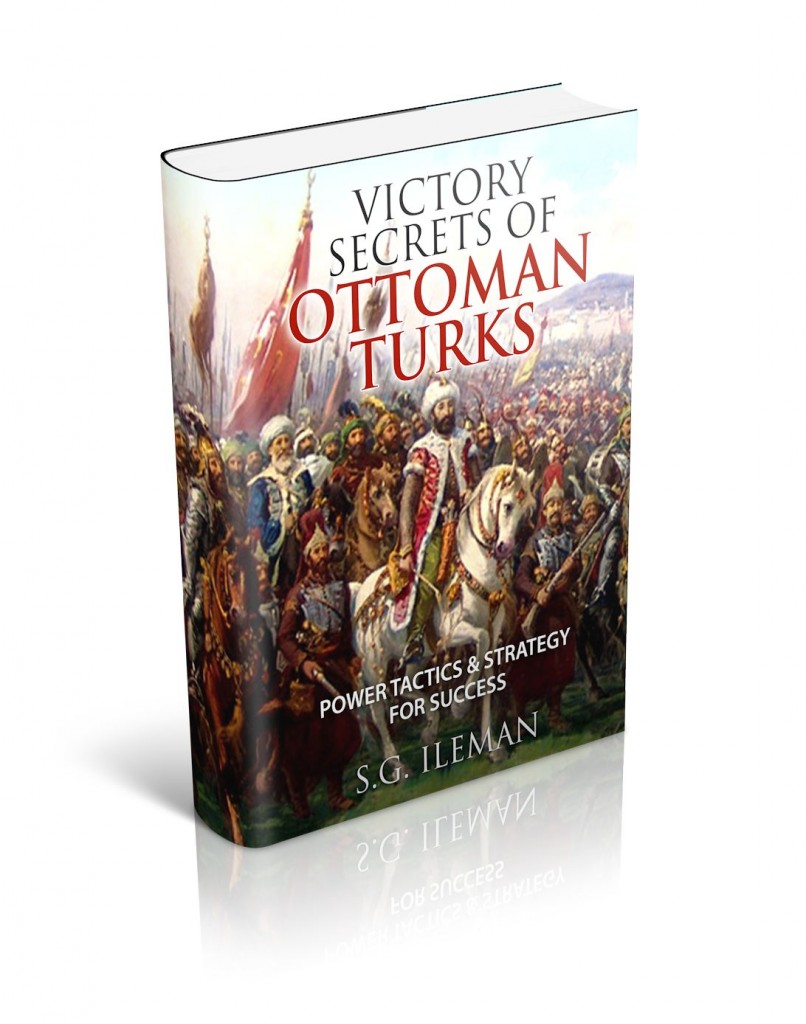 BC's Ocean Seeding Technology Goes Turkish
Turkish Entrepreneurs Invest In Oceanea Environmental Solutions
Hakan and Pelin Karakoyun, two young Turkish entrepreneurs, have become partners in British Columbia's unique high technology solution to seed Eastern Mediterranean and the Black Sea. Graduates of the University of Istanbul in pharmaceutical sciences, the couple runs a successful pharmaceutical business in Turkey. As partners they will head the new Victoria, BC-based Oceanea Turkey that will actively market Canada's unique technology to increase ocean harvest in Turkey as well as countries in Southern Europe, North Africa and Southeast Asia. Surrounded by the Black Sea, The Aegean and the Mediterranean on 3 sides, Turkey is home to some of the most delectable seafood in the world whose quantity is fast being depleted. First implemented on the BC coast about a decade ago for salmon, Oceanea's unique patented technology has been proven to double fish harvest. Currently negotiating contracts in South America, Turkey is the company's second overseas business interest. The Karakoyuns' investment is expected to create numerous high tech jobs in British Columbia. The connection between the parties was made by the Turkish Canadian Chamber of Commerce who also provided support services to facilitate the investment.
Become A Member Today and Start Connecting With Turkey
BC's High Tech Ocean Seeding Project Drawing Turkish Investors
Oceanea, one of British Columbia's several unique high tech projects designed to seed the ocean to increase fish has drawn prospective investors from Turkey who'd like to see the project implemented in that country. Once a jewel of Mediterranean sea harvests, Turkish fisheries are also on the decline due to industrial pollution and over-fishing. A delegation from Oceanea and the Turkish Canadian Chamber of Commerce is planning to visit Turkey next spring to talk to Turkish government and the private sector. Some investors in BC's high tech projects may be eligible for Canada immigration under the province's investor immigration program. For details please contact the Chamber's administration.
Turkey Threatens To Suspend Customs Union With European Union Over Free Trade Agreement With The United States
Turkey wants to be a beneficiary of the free trade agreement between the United States and the European Union, similar to the treaty Canada signed recently with the EU. Turkish Minister responsible for EU Affairs Volkan Bozkir demanded that the treaty must be made applicable to countries in a customs union with the EU like Turkey. Otherwise, he said, Turkey may suspend its customs union with the EU. Turkey entered into a customs union with the EU about 2 decades ago under the government of Prime Minister Tansu Ciller, presumed at the time to be an initial step to full EU membership. Turkish critics have blamed the customs treaty for stifling the Turkish manufacturing sector by  flooding the country with European imports and making Turkey's membership in the EU redundant by giving EU all the benefits of Turkey's membership in the European Union. Proponents of the customs union claim that Turkish exports to the EU have increased substantially because of it, offsetting any disadvantage. Turkey's relations with the EU have been strained for the past few years over Europe's reluctance to admit Turkey as a full member.
 Businesses Petition Industry Minister James Moore To Stop CASL
Over 1200 businesses across Canada have petitioned Industry Minister James Moore to revise CASL, the Canadian Anti-Spam Legislation scheduled to go into effect on Canada Day, July 1, 2014. CASL will outlaw sending all electronic messages of a commercial nature without prior consent of recipients, with some exceptions. Violators will be subject to fines of up to 10 million dollars. Petitioners see the legislation as a form of Internet censorship that will do nothing to stop spam while penalising legitimate Canadian businesses. The law is broadly worded, applying to all messages regardless of 'whether there is an expectation of profit or not.' Here is what the Globe and Mail said about CASL
EDC Opens USD$10 Million Credit To Turkish Leasing Company
Export Development Canada announced March 25, 2014 a USD$10 Million credit line to a major Turkish leasing company for purchases from Canada. The company is engaged in leasing aircraft, transportation vehicles, construction machinery, medical and office equipment, electronic equipment and others. According to EDC the Federal Government's Global Markets Action Plan identified Turkey as a strategic market of opportunity for Canadian firms. An EDC spokesman said the credit will make it easier for small and medium sized Canadian firms to win equipment sales "in the booming Turkish market." Members contact Chamber administration for further details.
Your Reliable Carrier To Turkey, Europe And Beyond
For Lufthansa Deals Click Here

Where Canada is connecting with Turkey…
The Turkish Canadian Chamber of Commerce was incepted in the summer of 2009 in Vancouver, British Columbia, with the endorsement of the British Columbia Chamber of Commerce. Founding members have a mission to encourage and support the development of bilateral trade and investment between Canada and Turkey, with particular focus on the growing economies of Western Canada. While numerous Canadian companies have been involved in mega projects in Turkey, and an increasing number of Turks have been investing in Canadian businesses and real estate, the Chamber believes that the present level of trade and investment between the two countries represents only a fraction of its full potential.
In cooperation with associations in Canada and Turkey, the Turkish Canadian Chamber of Commerce offers a number of professional services to Canadian and Turkish businesses and individuals in support of their objectives.
Turkey, Gateway Into Eastern Europe, Middle East and Central Asia
Strategically situated between Europe and Asia, and with a population estimated at about 80 million, Turkey is an economic powerhouse of Eastern Europe and the Middle East. It's one of the few countries that's self-sufficient in food and a rapidly growing industrial player. An associate member of the European Union, Turkey is a gateway into the developing markets of the Balkans, Middle East and Central Asia. Thousands of Turkish entrepreneurs, contractors, engineers and workers are actively engaged in building the infrastructure and economies of countries such as the Russian Federation, Romania, Bulgaria, Iraq and Syria.
Turkey Opens Bosphorus Chunnel, Signs Up For Nuclear Plants With Japan
A 150-year-old Ottoman dream was realised on October 29, 2013, Anniversary of the Proclamation of Turkish Republic, when Prime Minister Erdogan opened Marmaray, the underground railway that links Istanbul's Asian and European coasts. Japanese Prime Minister Shinzo Abe attended the opening ceremony for the project that was completed for the most part by Japanese contractors. After the ceremony the two prime ministers sat down to the business of energy, Turkey signing up for 4 nuclear plants to be built with Japanese technology. Having spent millions of dollars to peddle CANDU reactors in the 1990's, a project abandoned by the previous Turkish government, Canada was the big loser in the deal.
Turkey Is Hot For Hiring Great Talent (article by Mark Hamill)
A land of opportunity
With its rapidly growing economy and population Turkey has an insatiable appetite for energy and energy-related projects and products, including renewable and alternative sources. Although oil is produced in the south-east it barely meets a quarter of the country's demand. Surrounded on three sides with oil-producing countries, it's conceivable that significant oil reserves may exist in eastern Turkey. Natural gas is imported from Russia, while the country is on a constant lookout for cheaper and safer supplies of energy products. Turkey imports coal from British Columbia and grains from the prairie provinces.
In the 1980's and 90's Turkey relied heavily on the "build, operate, leave" model to build public projects with foreign capital. With the extensive privatisation of state enterprises within the past decade, liberalisation of foreign investment and ownership, and the influx of foreign funds, the emphasis has shifted to licensing, joint ventures, transfer of technology and know-how in both the manufacturing and services sectors.
Turkey's urban population has a growing penchant for Western brand names in consumer products. Many North American brands such as Century 21, McDonald's and Starbucks are already there. Licensing opportunities exist for Canadian brands and franchisors to expand into Turkey's growing consumer market as well as the emerging markets in neighbouring countries. Of particular importance is the developing relationship between Turkey and Northern Iraq with its oil wealth.
Turkey world's 6th biggest tourist destination
According to the United Nations Tourism Organisation Turkey is the world's 6th biggest tourist destination with 35.7 million visitors on record in 2012. France topped the list with 83 million visitors, with United States as the runner-up followed by China, Spain and Italy. Istanbul was also named the 6th most popular city in the world with 10.3 million visitors in 2012 after Bangkok, London, Paris, Singapore and New York. Figures include cruise-ship visitors, with Turkey's Aegean Port City of Izmir (Ancient Smyrna) increasing in importance as a port of call. While only 5 cruise-ships visited Izmir in 2003 with 3271 visitors, this number increased in 2012 to 286 visits and 150,048 visitors. By comparison the Port of Vancouver recorded 191 vessels in 2012 with 327,438 disembarked passengers.
Investing In Western Canada
The West is growing. With British Columbia's wealth of natural gas and strategic location, and Saskatchewan as Canada's new oil depot, there has never been a better time to invest in Western Canada. With its scenic beauty similar to Istanbul's and mild climate that even beats Turkey's largest metropolis, Vancouver is a magnet that attracts students and Turkey's affluent. Business immigration from Turkey is expected to grow under provincial nominee programs, while some of the shortages for skilled labour in the four provinces may be met by Turkey's growing pool of young secondary school graduates.
British Columbia: Gateway to the Asia-Pacific Region
Many people are attracted to British Columbia's extraordinary beauty and mild climate while others are lured by its dramatic economic growth. Almost a million square kilometers in size, Canada's Pacific province offers unbeatable opportunities to investors looking for a gateway location between North America and Asia. The province offers incentives for investments in R&D, machinery and equipment, mining exploration, film and new media, and provincial tax credits, exemptions and deductions for business investment and innovation.
BC's Economic Highlights
GDP in 2006 of $180 billion and total goods exported worth $33.5 billion

Foreign companies spent $10 billion for business expansion, modernization and new facilities in British Columbia in 2006 and 2007

Home to several thriving and burgeoning high technology sectors

Over $1.5 billion invested in R&D over the past few years making the province a world leader in several technology fields, including advanced energy, and life sciences

6 universities, 3 university colleges, 12 community colleges and 5 provincial technology or technical institutes have shaped a high quality, diverse labour pool of 2.4 million which is continuously expanding in line with the needs of high-growth sectors

Over 107,250 skilled workers immigrated to British Columbia between 2001 and 2006, enriching BC's international networks, cultural diversity and multi-lingual capabilities

The advanced energy sector includes the largest hydrogen and fuel cell division in the world—Ballard Power Systems, representing 75% of Canadian fuel cell and hydrogen based R&D expenditures and 69% of Canada's employment in the sector

Close to 1,000 non-Canadian firms are serving their international customers from BC

Vancouver ranks 3rd out of 215 cities worldwide and 1st in North America for quality of living (Mercer Human Resource Consulting 2006)
Important Economic Sectors in BC
Information and Communications Technology

Biotechnology and Life Sciences

Advanced Manufacturing

Value-Added Wood Products

Agri-Food and Fish Products

Energy & Power Technologies

Mining

Contact Centres and Business Process Operations

Film and TV Production

Resort Tourism
 International Business Centre-Vancouver