Canada Plans To Take Over 300,000 Immigrants In 2018
How You Can Immigrate To Canada
Although Canada is an immigrant country, and one of the most desirable countries in the world to settle in, Canada Immigration is not as easy as it used to be since the new criteria sought in immigrants are beyond the reach of many overseas applicants. One of these criteria is a good or very good mastery of English or French, the two official languages. Most of the Canada Immigration systems, as well as Canadian citizenship, require English (or French if you plan to settle in Quebec) aside from other qualifications such as education, work experience and financial means. However, there are still many avenues available to those who have made up their minds to become Canadian citizens. Our government-certified reliable Canada immigration experts can help you navigate successfully through the most suitable avenue to Canadian citizenship.
Below is a general summary of the ways in which you may be able to acquire immigrant status and eventual Canadian citizenship. These are listed in the order of possibility of success of an application for Canada immigration, provided that you meet the criteria prescribed by government regulations:
By Finding A Canadian Employer That Will Offer You A Job.

By Marriage And Spousal Sponsorship

By Attending A Certificate Or Diploma Program In Canada

By Making An Investment Through A Provincial Program

By Finding A Business Partner In Canada

Skilled Worker Application Under Express Entry System

Canadian Experience Application Under Express Entry System
The Turkish Canadian Chamber of Commerce offers reliable professional Canada immigration services by government-certified experts, a service that is open to all nationalities. 
Finding An Employer that will offer you a job and sponsor you for what is called LMIA (Labour Market Impact Assessment) process is no doubt the shortest route to Canada Immigration, but also the most difficult since employers are reluctant to hire workers they have not seen and undergo the expense and effort involved in the paperwork. To be successful, the employer has to certify that he or she has not been able to find anyone else in Canada to do the job. A better alternative would be a provincial nominee program such as BCPNP where such a proof would not be necessary. The employer can sponsor the worker for a temporary work permit or immigration, which requires proficiency in English.
Marriage And Spousal Sponsorship is an excellent way to acquire Canada Immigration for foreigners that have married Canadian citizens or Permanent Residents as long as they can prove that the marriage is genuine and not entered into for the purpose of immigration.
Attending A Certificate Or Diploma Program In Canada, or higher education such as a master or doctorate program, is an excellent route to Canada immigration since most foreign students attending public post-secondary schools receive an open work permit upon graduation. This enables them to apply for immigration under the federal Canada experience class or preferably under a provincial nominee program such as BCPNP. A 2-year diploma program gives 3 years of open work permit.
The Key To Successful Immigration To Canada:
A Diploma Preferred By Most Employers, 
Such As the British Columbia Institute of Technology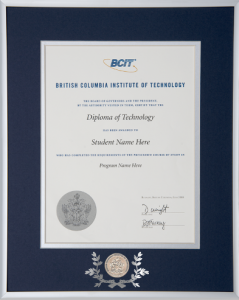 We are taking registrations for September 2018 and Winter 2019
Choose A Program From The List Linked Below And Contact Us
https://www.bcit.ca/international/programs/fulltime/index.shtml
Why A BCIT Diploma ?
BCIT offers certificate and diploma programs geared to the employment market, with emphasis on application and practice. A survey conducted among employers indicated that it's the most sought-after diploma ahead of some prestigious universities and colleges. Depending on market conditions at time of graduation, most BCIT students find jobs upon graduation. A 2-year diploma program at BCIT will give you the fundamental requisites on the path to immigration: A Canadian education that will open the path to a successful career, Canadian experience, and an open work permit for 3 years. This will enable you to find a suitable job and apply for permanent resident status through the provincial nominee program.
BCIT Is Located In Vancouver, Canada's Most Livable City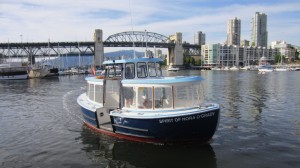 Making An Investment Through A Provincial Program is an excellent way for entrepreneurs to acquire Canada immigration for their families and establish a successful business in Canada at the same time. While most provinces have similar programs, probably the most sought-after program is British Columbia's BCPNP since many people agree that the Vancouver-Victoria region in BC is the most livable place in Canada due to its natural beauty and mild climate. The program requires investors to show a minimum net worth of $600,000 CAD and invest in a job-creating project of at least $200,000 CAD.
Finding A Business Partner In Canada is an alternative for entrepreneurs who do not have the minimum financial requirements under an investment program. In this case a Canadian business owner may be able to sponsor a partner investing in the business for Canada immigration.
The Express Entry for skilled workers and those with Canadian experience is a highly-publicized system for Canada immigration although only a fraction of applicants are successful in getting Permanent resident status. This is due to a complex scoring system that is discriminatory to older and experienced applicants and subject to a score selection threshold that the government sets arbitrarily every month.
Our Canada immigration services are open to all nationalities
To fulfill its objective of promoting investment in Western Canada the Chamber works with experienced  government-certified (ICCRC) immigration experts with respect to business immigration and work permits for skilled labour. The Chamber is an authorized representative for the Scotia Macleod Immigrant Investor Program.
Why our Canada immigration services are unique
Our Canada immigration related services are unique. With its extensive pool of Canadian business experience and market knowledge the Chamber complements the services of associated immigration lawyers and certified immigration professionals at no extra cost to applicants. While we can address most immigration matters with professional expertise and reliability, the focus of our interest is business/investment immigration and visas for skilled labour.
Investor immigration program
Generally speaking, these fall under either federal or provincial programs. The Chamber is an authorised representative for the largest investor immigration fund in Canada, which requires qualified business individuals with a net worth of at least $1.5 million to invest $800,000 for a period of 5 years. At the end of this period the funds are returned to the investor in full without any interest or dividend, but the privileges of permanent residency are retained. Presently the federally operated program is closed, but the Quebec provincial investor program is open more or less under the same terms. Under this program Quebec requires qualified prospects to show that they intend to reside in Quebec after obtaining permanent residence. Aside from qualifying on various points under federal immigration categories this is the only avenue open to business persons to obtain permanent residency without having to operate an active business in Canada.
Provincial investor immigration programs
Provincial investor immigration programs, generally referred to as PNP (Provincial Nominee Program) business immigration program and most notably British Columbia,  offer entrepreneurs that want to buy or establish active businesses a relatively faster way to become permanent residents. If you have a net worth of at least $600,000 CAD, some business experience, and a project in which you can invest at least $200,000, you may be a successful candidate for the BC investor immigrant program. The investment can be made by buying into at least 33 1/3 percent of an existing business or establishing a new one.  Applicants must prepare a viable business plan for approval and go through an interview in Vancouver. They are given two years to complete the investment in accordance with an agreement signed with the province.
The Turkish Canadian Chamber of Commerce works with highly qualified and experienced government-certified (ICCRC) immigration experts to give you high-quality, reliable and dependable service. Chamber staff has knowledge and experience in setting up successful businesses in British Columbia.
For detailed information please contact us.

Immigrant Investor Program
Authorised Representative